* Limited Deal:*
We Include the TOP & BOTTOM
for the price of just one!!! 
DIY Molding at home for a natural perfect fit! Don't be fooled by cheap copycats that look like Halloween vampire teeth! 
Free Shipping To USA!
YOU DESERVE THIS - You deserve to look the best!
The Instant Smile Veneer is molded to cover missing, crooked, chipped, or yellow teeth. They are designed to look and feel natural and comfortable!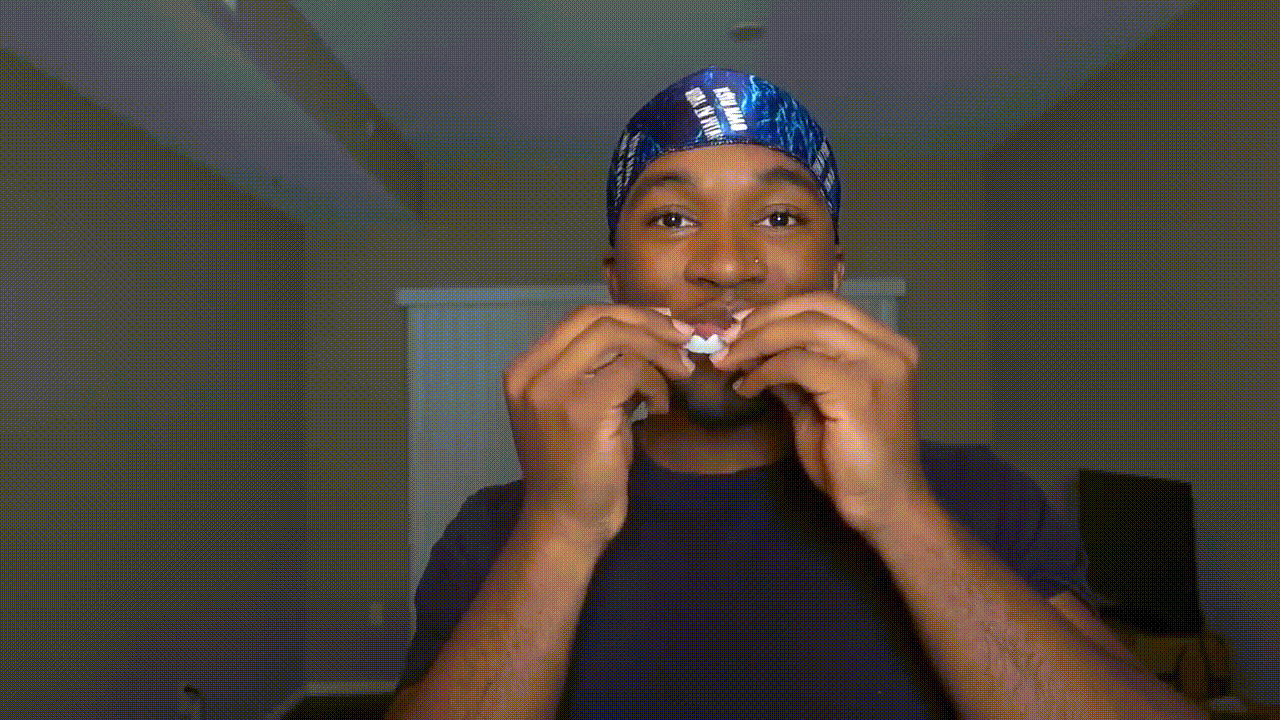 These teeth cover your damaged teeth and give you the perfect smile. Patients can eat, drink and function normally all day long!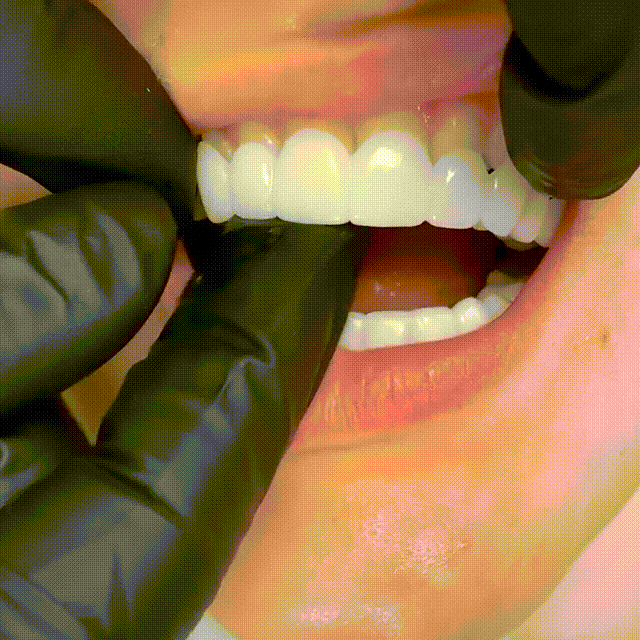 It's Fast and Easy! No Strips, No Trays
--See Results Instantly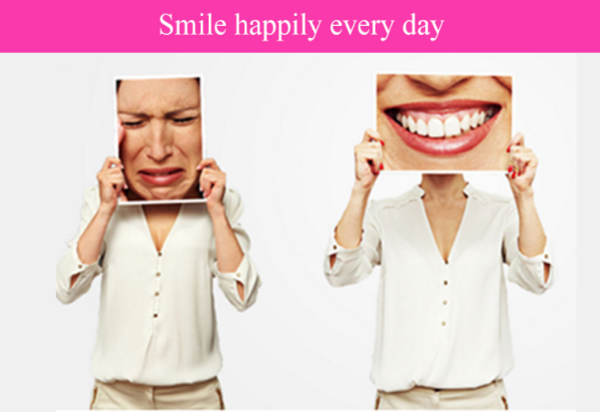 Features
Works for deformity teeth as well, making your stained or missing teeth covered with nice looking and smile confidently.
Great alternative compare to expensive braces. Beautiful denture fake teeth veneer in natural tooth color makes you  smile more confidently.
Saving cost compare to have teeth whitening effective, smart smile and smart life.an excellent tool in teeth whitening and your oral care .
Size can be adjustable after putting into hot water, which allows it fits most people, quite easy for use to make you smile.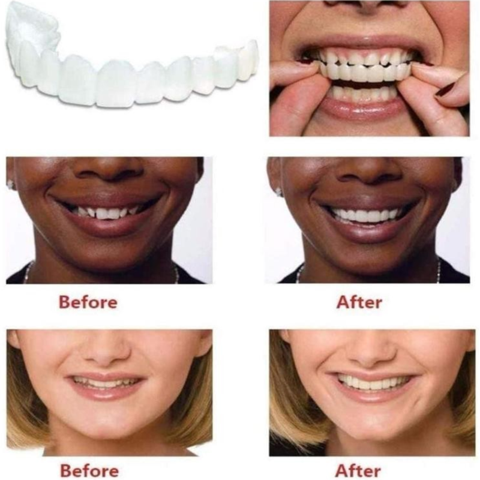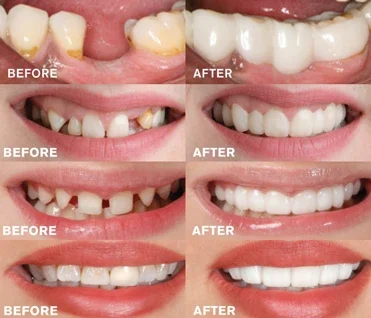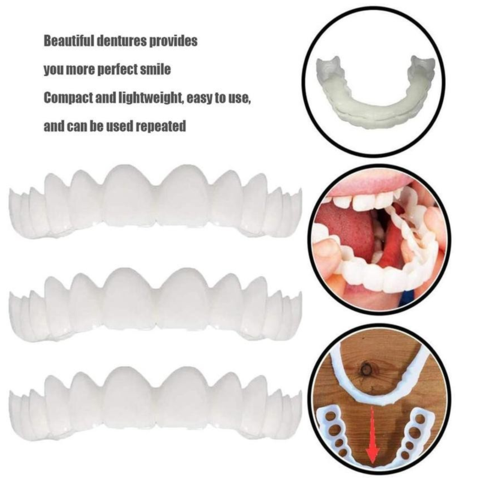 How to clean
Boil a cup of water.
Place the veneers inside the water for 1 to 3 minutes (so they become malleable).
Place the veneers inside your mouth, using your fingers to form the veneer.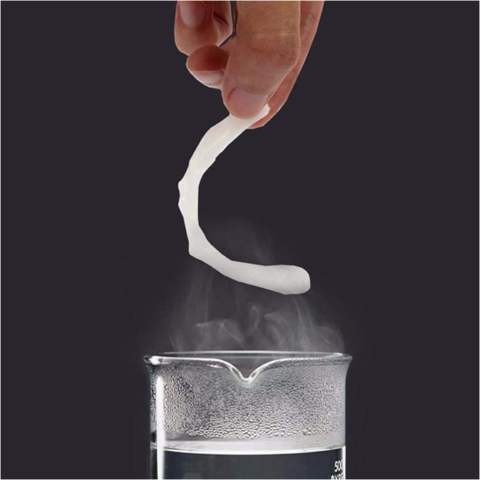 Frequently Asked Questions
Q: Can I Eat With The Veneers?
A: For maximum comfort and product duration, we recommend to not to chew with veneer on.
Q: If I Have Front Tooth That Sticks Out, Will The Veneer Still Fit?
A: Absolutely, the veneers will fit! The veneers are accompanied with a molding, adhesive gel. This mold will form to fit the shape of your teeth.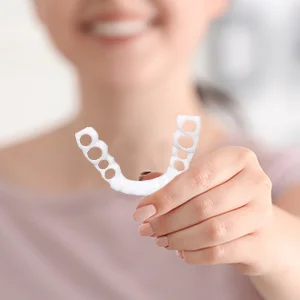 Q: Does The Snap On Smile Turn Yellow?
A: Nope! Our veneers are made with white PE material; they will remain white.
Q: Does This Set Come With Top & Bottom Veneers?
A: Yes, there are 5 pieces that come with your purchase: 1) top veneer, 2) bottom veneer, 3) molding gel for top, 4) molding gel for bottom, and 5) travel/storage case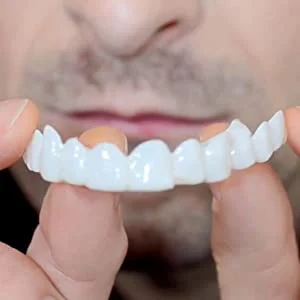 Q: Do These Look Real?
A: Please understand that this is a white PE material that's made for quick, comfort and easy fix. It is not designed to compare with natural teeth or high quality materials from dentists.
Q: So Must You Have Teeth To Adhere The Product With?
A: That's correct! It goes on top of existing teeth.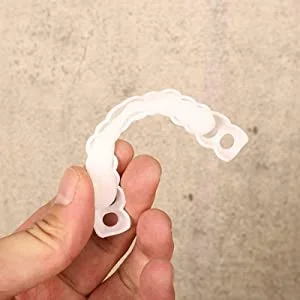 Package List
1* INSTANT SMILE VENEERS 
1* oppo Package box.